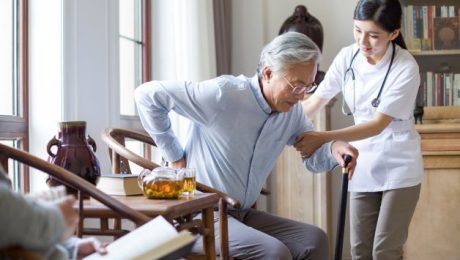 As we age, it's natural to feel a mix of excitement and trepidation about the possibilities that lie ahead in our golden years.
We've worked hard throughout our lives, and now it's time to reap the rewards and enjoy a well-deserved retirement lifestyle.
But what if you're finding that your nest egg isn't quite as robust as you'd hoped?
Or maybe you just want some extra financial flexibility to truly embrace all that senior living has to offer.
That's where reverse mortgages come into play.
You might have heard whispers about reverse mortgages but aren't entirely sure how they work or whether they're right for your situation.
As a senior living financial expert, I'm here to help demystify this powerful tool and show you how it can empower your retirement years like never before.
A reverse mortgage offers homeowners aged 62 or above the opportunity to access their home equity without selling their house or incurring extra monthly payments – quite an incredible option, isn't it?
In the following article, we'll delve deeper into the world of reverse mortgages, exploring both their benefits and potential drawbacks so that you can make an informed decision about your future.
So buckle up – let's unlock new senior living possibilities together!
The Basics Of Reverse Mortgages
As a senior living financial expert, I often encounter several reverse mortgage misconceptions. Many people are unsure about what they are and how they work, leading to confusion and hesitancy in considering this viable retirement option.
A reverse mortgage is a specialized home loan tailored for homeowners aged 62 or above, enabling them to transform their home equity into cash while maintaining ownership of their residence. This offers seniors an extra income stream during their golden years, without the need to sell their cherished homes or assume new monthly payments.
It is essential to comprehend the eligibility criteria when contemplating a reverse mortgage as an element of your retirement plan. To be eligible, you need to be a minimum of 62 years old, possess your home entirely or have substantial equity accumulated, reside in the property as your main residence, and consistently stay up-to-date on property taxes and insurance premiums.
Additionally, borrowers are required to attend a counseling session from a government-approved agency to ensure they fully comprehend the terms and conditions associated with this unique financial product. With these essentials in mind, seniors can make informed decisions about whether a reverse mortgage could empower their desired retirement lifestyle.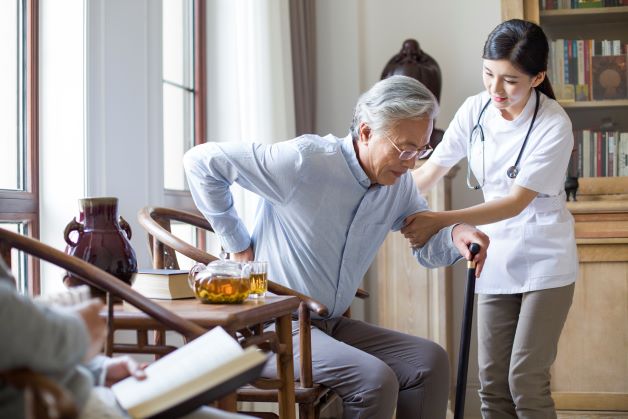 Benefits Of Utilizing A Reverse Mortgage
Benjamin Franklin once wisely stated, "An investment in knowledge pays the best interest." In order to make educated choices regarding our retirement lifestyle, it is essential to eliminate misunderstandings about reverse mortgages and acquire as much information as possible about this financial instrument. A reverse mortgage could be the key to unlocking new possibilities for a satisfying retirement.
Grasping the functioning of a reverse mortgage is crucial to maximizing its advantages. This loan category enables homeowners aged 62 or above to access their home equity without disposing of their property or paying monthly installments. They obtain funds in the form of a lump sum, periodic disbursements, or a credit line, offering them a significant enhancement to their financial autonomy.
Not only does this grant retirees more control over their finances but also enables them to maintain their current standard of living while pursuing endeavors that may have been out of reach before.
So let's dive deeper into the advantages of utilizing a reverse mortgage and discover how it could transform your golden years!
Potential Drawbacks To Consider
While the benefits of reverse mortgages can certainly make them an attractive option for seniors looking to enhance their retirement lifestyle, it is also crucial to be aware of potential drawbacks. Reverse mortgage misconceptions may lead some people into making a decision that isn't suitable for their specific financial situation. As with any major financial decision, it's important to carefully weigh both the pros and cons before committing.
One aspect to consider when evaluating reverse mortgages at Reverse Mortgage Palm Desert is understanding the potential downsides:
Loan balance growth: Since you do not need to make monthly payments on your loan, interest will continue to accumulate over time, increasing your outstanding balance.
Increased expenses and charges: Compared to conventional home loans, reverse mortgages frequently have greater initial costs, partly because of the insurance premiums mandated by the Federal Housing Administration (FHA). If you don't intend to live in your home for an extended period or only need a limited amount of money, these costs might offset some of the benefits.
Impact on government benefits: Depending on individual circumstances, receiving proceeds from a reverse mortgage might affect eligibility for certain means-tested government programs such as Medicaid or Supplemental Security Income (SSI).
Given these financial implications, it is essential for seniors considering a reverse mortgage to consult with trusted advisors—such as family members, financial planners, or attorneys—to ensure they fully understand all aspects involved in this type of loan product. By doing so, retirees can feel confident about whether incorporating a reverse mortgage into their retirement strategy aligns with their unique needs and goals.
Deciding If A Reverse Mortgage Is Right For You
Ultimately, determining whether a reverse mortgage is suitable for you can be a complex choice. It is crucial to evaluate the advantages and disadvantages of this financial instrument in comparison to other options for seniors, such as home equity loans or downsizing.
A crucial part of making an informed choice involves evaluating eligibility requirements, such as your age (must be 62 or older), the amount of equity in your home, and whether it serves as your primary residence. Additionally, consider how a reverse mortgage would impact your overall retirement plan and financial security.
Consulting with reliable financial advisors can offer crucial insights into determining if a reverse mortgage is the most suitable option for your needs. They will assist in evaluating different factors that contribute to eligibility for a reverse mortgage, while also considering other alternatives such as selling the house directly or exploring different sources of income during your retirement years.
By seeking professional advice tailored specifically for senior living situations, you can ensure that whatever decision made aligns not only with current circumstances but also with future goals and aspirations throughout retirement.
Conclusion
In the twilight of our lives, a reverse mortgage can be the key to unlocking newfound freedom and security.
It's like planting a seed in your golden years that blossoms into a stable financial tree, providing shade for you to rest under as you enjoy your well-deserved retirement.
However, it's crucial to weigh the potential drawbacks before taking this step.
As with any decision affecting your nest egg, carefully consider whether this path is right for you and embrace the empowering possibilities it may hold.